(NEWS) Solar power plants planned for Bundelkhand villages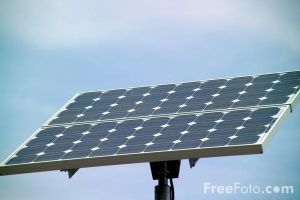 LUCKNOW: The Uttar Pradesh government has planned to set up solar power plants in rural areas, an official said on Friday.
"The solar power plants will be installed in partnership with private players. We have already invited private companies for setting up such plants," principal secretary (non-conventional energy sources) Sudhir Kumar told IANS.
Under the plan, solar power plants up to five megawatt capacity would be set up in villages facing power shortage.
Such solar-based plants would also be installed in the Bundelkhand region of Uttar Pradesh, Kumar said.
Plant sites would be finalised soon, he said.
Courtesy: IANS