(News) Bundelkhand farmers pin hope on the Lord for good monsoon
---
Bundelkhand farmers pin hope on the Lord for good monsoon
---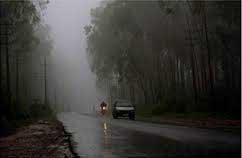 For centuries, Bundelkhand farmers return to plough their field only after taking a holy dip in Mandakini in Chitrakoot Dham on Ashadi Amavasya invoking Lord Kamtanath for a good monsoon. They also perform a 'parikrama' of Kamadgiri mountain before heading back to their field to begin ploughing.
In Bundelkhand, agriculture is mainly dependent on monsoon. Farmers believe that monsoon in the regions becomes active only after Ashadi Amavasya. Hence for farmers of Banda, Mahoba and Jhansi, return to plough their field only after it.
This year, it was observed on Tuesday and after completing the rituals started ploughing their field from Thursday.
Ram Pal of Bargarh said, "After a holy dip we offer prayers to Lord Kamtanath for a good spell of rains. We hope that there will be enough rain this year. Lord Kamtanath will surely taking care of his children."
"Instead of relying on speculations, we perform a parikrama of the Lord Kamadgiri mountain for enough rain," said another farmer Vikram of Naraini. "Every year, scores of farmers reach the bank of Mandakini to pray for good rain and crops," he added.
Half of the June is already over but there has been no sign of monsoon. This has upset the farmers and now they are relying on the almighty for the same.