(SPOTLIGHT) Mauni Baba Ki Samadhi at Village Simauni, Distt Banda; Bundelkhand
Mauni Baba Ki Samadhi in Village Simauni, Block, Babero, District Banda, Uttar Pradesh is highly regarded holy place in the entire Bundelkhand area of Uttar Pradesh. Every year during the month of December a Grand Mela / Bhandara / RamLila is organized by Swami Avdhoot Trust. Lacs of people from all parts of Uttar Pradesh and from many states of country like Delhi, Madhya Pradesh, Punjab, Uttranchal, Haryana, Rajasthan, Bihar and many NRI's visit the holy place and get the blessings from Shri Shri 1008 Swami Avdhoot Ji Maharaj.
This Mela is recognized as the State Level Mela and is the largest in the entire Bundelkhand area, where people from Hindu – Muslim community and many VIP dignitaries which include Politicians, Bureaucrats, Film Stars also mark their visit at this holy place.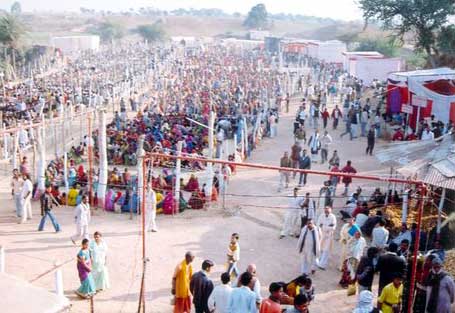 Seeking the importance of this place Govt. of India has declared this place as Tourist Place. By sanctioning Rs. 4 Crores and has started construction for Simauni Tourist Complex. On this place an Over Head Drinking Water Tank is supplying water in the nearby villages which was also funded by Govt. of India for Rs. 70 Lacs. U.P. Govt has constructed a 33 K.V.A. Electric Sub Station and a Reporting Police Chowki is also functioning there. A Helipad for VIPs has been constructed by U.P. Govt. Apart from this many development projects including Model School and ITI are in the pipeline by Govt. agencies for this place. Swami Avdhoot Trust had donated free land for all the above projects.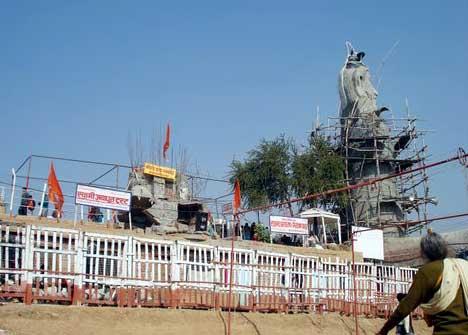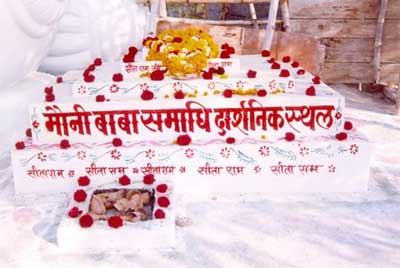 Last year the Mela was held on 15/16/17 December 2008. During the Mela Period Ministry of Textiles, Handloom and National Textile Corporation Limited organized the Exhibitions and made available for sale their products on 50% discount to the people of rural area. Many Govt. Department like Agriculture, Khadi & Gram Udyog, Health Department, Tourism Department, organized Exhibitions for the awareness of the villagers.
This year the Mela / Bhandara / Ramlila is again going to held for continous three days on 15th, 16th and 17th December at Mauni Baba ka Sthan, Village Simauni, block Babero, District Banda, U.P.
Data Provided By :
Pauranic Mauni Baba Mahotsava Samiti
Email: attreys[at]live.com