(NEWS) 4,000 Mw power plant plan for Bundelkhand : PTI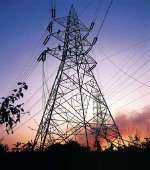 Within two months of Congress General Secretary Rahul Gandhi meeting Prime Minister Manmohan Singh and demanding a development package for the Bundelkhand region, the Planning Commission has firmed up a proposal to set up a 4,000-Mw power plant there.
The panel is working on a Cabinet note with other suggestions to bring more investment in the region. The note would soon be circulated for the government's approval, highly placed sources said, adding that the country's largest power producer, NTPC, might be entrusted with the responsibility of setting up the plant.
Asked about the total investment by the Central government in the region through various projects, sources said it could be more than Rs 25,000 crore.
About Rs 18,000 crore would be required for the plant. Apart from this, the Commission is also taking into account the Rs 8,000-crore investment as recommended by the Samra committee. Confirming the development, an NTPC official said: "We are in talks with the Uttar Pradesh government for setting up a 4,000-Mw coal-based thermal power plant at Lalitpur in Bundelkhand region."
When asked about water availability for the project in the parched land, the official said: "They have committed water supply for the 4,000-Mw power plant from the Betwa river."
Gandhi had led the delegation to the prime minister on July 28. It (the delegation) had requested for implementation of the Samra committee recommendations. The Committee had recommended a Rs 8,000-crore package for the Bundelkhand region and the creation of a Bundelkhand Development Authority. Singh had directed Planning Commission Member B K Chaturvedi to examine the demands and work out the details after consulting the state governments of Uttar Pradesh and Madhya Pradesh.
Courtesy: PTI