(NEWS) Centre clears an 'AIIMS'-like institute for Jhansi, Bundelkhand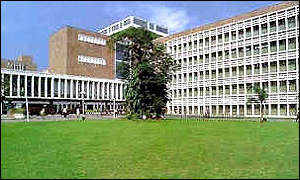 The Union health ministry has given in-principle approval for setting up an AIIMS-like institute in Jhansi in Bundelkhand. The existing Maharani Laxmi Bai Medical College in Jhansi, which is spread over 350 acres, may be used as the nucleus of the proposed institute, it is learnt.
Last week, the Union agriculture ministry had given the go-ahead to develop a central agriculture university in Jhansi on the land of Indian Grassland and Fodder Research Institute, which is owned by the Indian Council of Agricultural Research.
"The Union health minister today gave his nod to a proposal to develop an AIIMS-like institute under the Pradhan Mantri Swasthya Suraksha Yojna. The details of the projects are yet to be finalised," said Union Minister of State for Rural Development Pradeep Jain, who is Lok Sabha member from Jhansi.
Asked about the proposed central agriculture university, Jain said, "We had been requesting the Uttar Pradesh government to provide land for this university, but they did not do so. Since ample land is available with the Indian Grassland and Fodder Research Institute, it can be utilised for the purpose. If all goes well, the university could become operational from the next session," Jain said.
The Centre had planned to develop eight institutes across the country on the lines of Delhi-based All India Institute of Medical Sciences. In the first phase, six such institutes were approved for Patna, Raipur, Bhopal, Bhubaneswar, Jodhpur and Rishikesh. Construction work on some of these institutes has already started. Early this year, the Union Cabinet approved two more such institutes in the second phase, one each in West Bengal and Uttar Pradesh.
The estimated cost of each institute was expected to be around Rs 823 crore. While the institute in West Bengal would be located at Raiganj in North Dinajpur district, the Centre wanted the institute in UP at Rae Bareli, which is Lok Sabha constituency of Congress president Sonia Gandhi.
Courtesy: Indian Express.