(Lecture) CHANDELLA ART : Dr. S.K. Sullerey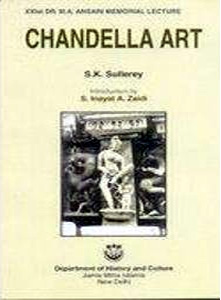 (Lecture) CHANDELLA ART : Dr. S.K. Sullerey
Lecture Title: CHANDELLA ART : Dr. S.K. Sullerey
The department of Jamia Islamia University organises every year a memorial lecture of one of its founder member Dr. M. A. Ansari .
This is the twenty first in series of lecture delivered by the author on the subject entitled "Chandella Art".
In the present lecture author surveyed the work by various scholars on Chandelle Art from 19thth century upto 21st century.
In the present lecture author discussed various aspects related to Chandella art such as geographical, historical, religious ,sculptural and iconography etc. related to Chandella Art.
Author also discussed thre rock art of Chandella period which was developed at Ajaigarh, Kalanjara (Kalinjar), Mahoba, and Deogarh for the first time which was not studied by scholars .
Chandella Art study is centralised on Khajuraho only but the other sites also have significant contribution and development of Chandella Art and Iconography.
Khajuraho is very significant for its beautiful temples and its sculptures recognised by UNESCO as world heritage site .
Chandella's contribution is very significant but their contribution in field of Art and Architecture is much more significant.
A full copy of Lecture is available in
https://books.google.co.in/books?id=Rj8RusFpYHIC&lpg=PP1&pg=PP1#v=onepage&q&f=false.
About Author: