Ken-Betwa River Linking project cost doubles to more than 18,000 crore
---
Ken-Betwa River Linking project cost doubles to more than 18,000 crore
---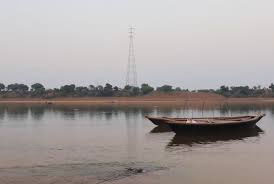 The cost of the National Democratic Alliance government's marquee river interlinking project to transfer water from the Ken to the Betwa river has now reached Rs. 18,000 crore, or nearly double the estimate used by the National Board for Wildlife to accord clearances to the project last year. Because it disturbs the habitat of resident wildlife and requires the diversion of forest land in Madhya Pradesh, the project required a wildlife, forest and environmental clearance by separate, independent committees. Going by publicly-available records, all committees, except for the environment clearance (EC) committee, relied on documents that estimated the project cost to be about Rs. 9,393 crore.
"The current projected cost of the project is about Rs. 18,000 crore," said Amarjit Singh, Secretary, Ministry of Water Resources, at the sidelines of a conference on water-related issues here.
The ECrecords that an additional Rs. 5,037 crore would be required as part of the project's environmental protection plan.
Re-evaluation
The main feature of the project is a 230-km long canal and a series of barrages and dams connecting the Ken and Betwa rivers that will irrigate 3.5 lakh hectares in Madhya Pradesh and 14,000 hectares of land in Uttar Pradesh's Bundelkhand. The key projects are the Makodia and Dhaudhan dams, the latter expected to be 77 metres high and responsible for submerging 5,803 hectares of tiger habitat in the Panna Tiger Reserve.
Courtesy: The Hindu