NATBALI BEERAN BABA STORY - 160 Year Old FOLKLORE OF BUNDELKHAND
NATBALI BEERAN BABA STORY
160 Year Old FOLKLORE OF BUNDELKHAND
Every year on Sankranti, the tiny hamlet of Nat gypsies, Sarbai, in Banda District of Bundelkhand breaks into a celebration. For 160 years, a colourful 'natbali ka mela' is being hosted here to celebrate the eternal love between Natbali Beeran and the nameless daughter of Arjun Singh, the commandant of Bhuragarh Fort, which stands a few kilometres away.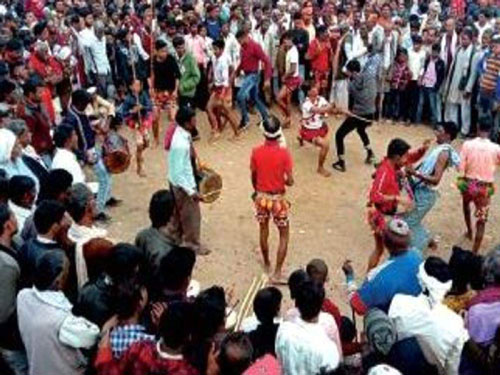 According to folklore, Nat artist Beeran fell in love with the daughter of Singh but the commandant objected to the prospective union. On his daughter's insistence, Singh mellowed but offered to agree on one condition. He told Beeran to make a rope of cotton (a weak thread) and walk over it across his village, crossing the river into the fort. Beeran's success would mean 'yes' to the marriage.
The Nat gypsy agreed and worked very hard to make several attempts, recalls Bhan Singh, a resident of the town. "After failing many times, on Makar Sankranti, he attempted again and seemed to be nearing success. As he proceeded, the entire community sang and danced along the river to boost his morale. However, just as Beeran was about to reach the fort, the adamant father cut the rope. Beeran fell into the river, cracked his head on a rock and died on the spot. Shocked and broken, the commandant's daughter jumped after him.
Members of the Nat community built a memorial for Beeran and the woman. With time, this memorial became a temple of the icons of true love. It is believed that while Beeran and his beloved could not unite, they bless young couples with eternal companionship and togetherness.
"Beeran and his beloved are like Heer-Ranjha or Laila Majnu for this region. Newly married couples, especially from the Nat community, visit the temple and participate in the fair for blessings," says Ruksana Hashmi, a social activist. Banke Ram and his wife Ratna, who were at the temple, had come to ask for togetherness too. "He stays in Mumbai while I stay in the village. I prayed to Babaji to bring us together," says Ratna.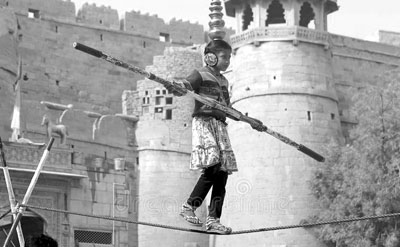 Courtesy: Shailvee Sharda