(News) AAP protests Rahas Lokotsav in drought-hit Sagar, Bundelkhand
---
AAP protests Rahas Lokotsav in drought-hit Sagar, Bundelkhand
---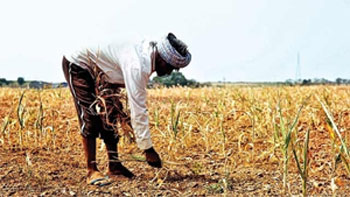 Aam Aadmi Party on Wednesday staged a protest in front of the residence of Madhya Pradesh minister Gopal Bhargava for organising a folk dance festival in Bundelkhand region notwithstanding the drought and water crisis.
"Is it proper to organise 'Rai Dance' of 101 Bedni (SC) women in the drought-affected Bundelkhand region in the name of tradition when people are migrating from there in search of jobs and farmers committing suicide allegedly due to mounting crop debts," AAP state unit secretary Akshay Hunka said.
The festival -- Rahas Lokotsav -- is organised in the Rural Development, Panchayati Raj and Cooperatives Minister's Garha Kota constituency in Sagar district.
The festival is held on various occasions during summer season.
The AAP leader asked chief minister Shivraj Singh Chouhan to immediately cancel the event in view of the prevailing drought situation in the region.
"On one hand, the state government has launched a scheme 'Jaavli Yojna' for the rehabilitation of Bedni women, who used to perform Rai dance, while on the other it is organising a such event in the name of tradition.
"What message the government is trying to give to the society by organising such an event," Hunka asked.
Courtesy: Hindustan Times