(News) UP CM lays foundation for 250MW Electricity Unit in Jhansi
Akhilesh Yadav lays foundation stone of Parichha units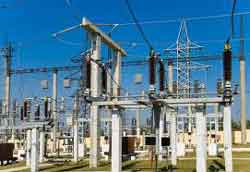 On his first visit to Bundelkhand after becoming chief minister, AkhileshYadav laid the foundation stone of two units of 250 MW each in Parichha town of Jhansi on Tuesday. The SP government has been under criticism for not initiating any power project in the state despite acute electricity crisis. The two units, to come up at a cost of around Rs 2,900 crore, would generate around 438 crore power units. The additional 500 MW would add up to over 3,000 MW which the state generates on its own while relying largely on imported power from different sources, including bilateral trading and energy exchange.
The chief minister, however, did not miss the chance to blame the Central government for not allocating enough coal to run the state's power plants. He also accused the previous Mayawati government of pushing the state power utility, UP Power Corporation Limited, in a debt of over Rs 25,000 crore.
"The state government is doing its best in installing new power plants to mitigate the power crisis," Akhilesh said in Mahoba where he distributed 3,618 laptops to students. He said that apart from the coal based power projects, the government is also in the process of setting up solar power plants. The function, which was organised at a polytechnic saw, was affected by heavy rain. There were also reports of the stage collapsing soon after Akhilesh left the venue. In fact, the function exposed the callousness of the authorities as students were got drenched in the absence of adequate arrangements.
Courtesy : Times of India