(News) Bajaj Group's Lalitpur Power Generation Company has commissions 660 mw unit at Bundelkhand plant
---
Bajaj Group's Lalitpur Power Generation Company has commissions 660 mw unit at Bundelkhand plant
---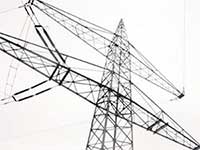 Bajaj Group's Lalitpur Power Generation Company has commissioned the first of three 660 mw units at its super critical thermal power plant in Bundelkhand district of Uttar Pradesh.
The company had signed a memorandum of understanding with the state government for setting up a 1,980 mw super critical thermal power plant.
"The other two units are in an advanced stage of completion and are scheduled for commissioning soon," the company said in a statement on June 9.
The project, funded by a consortium of 21 banks led by State Bank of IndiaBSE 1.03 %, has evacuation arrangements in place and will start supply to consumers immediately, the statement said.
The project comes at a time when the state government is aggressively aiming to step up power availability to over 20,000 mw from the current 10,000 mw by 2016-17, the company said. This will reduce the state's dependence on energy exchange, it said.
Courtesy: The Economic Times