(News) Bajirao Mastani and the history of Bundelkhand by Surendra Singh
---
Bajirao Mastani and the history of Bundelkhand by Surendra Singh
---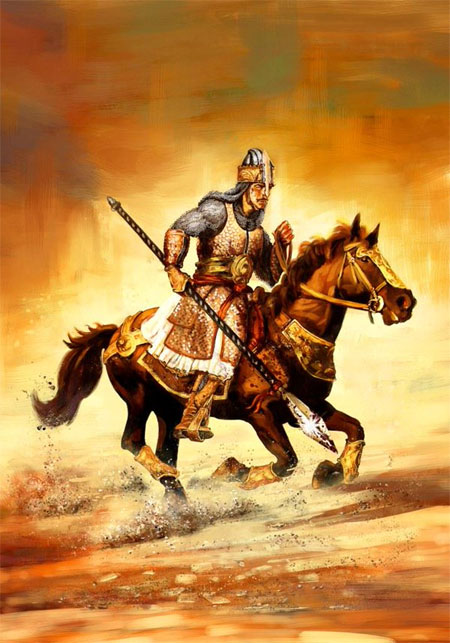 Movie 'Bajirao Mastani' ended with the death of Maratha warrior Peshwa Bajirao and his lover Mastani. However in real life, the story continued as Mastani-Bajirao's son Shamsher Bahadur got the Jagir of Banda in the Bundelkhand region, which Bajirao had received as a gift from Bundelkhand's Bundela Raja Chatrasal for providing military aid against the Mughal force led by Muhammad Khan Bangash in 1728 AD. Shamsher Bahadur's successor Nawab Ali Bahadur, too, became the Nawab of Banda and established his authority over large parts of Bundelkhand.
Descendants of Shamsher Bahadur continued their allegiance towards the Maratha polity, and his grandson, Shamsher Bahadur II, fought against the British army in the Anglo-Maratha war of 1803.
This is just one chapter from the history of Bundelkhand from where Mastani belonged. During the era of Bundela kings, Bundelkhand territory spread long and wide in Central India. It included Jhansi, Jalaun, Lalitpur, Chitrakoot, Banda, Hamirpur, Mahoba (now districts of southern Uttar Pradesh) and Datia, Chhatarpur, Damoh, Panna, Sagar, Tikamgarh, Vidisha (now in Madhya Pradesh).
Bundelkhand may now be known for Chambal dacoits and its backwardness. However, if one peeks into the pages of history, one would find that this region, which is rich in mineral and resources, has over the centuries witnessed the emergence and sacrifices of great warriors like Jhansi Ki Rani, Chandela kings and Bundela rajas, who took on the mighty Mughals and foreign invaders for decades. Not only warriors, Bundelkhand is also the birthplace of poet-saint Tulsidas (born in Rajapur in Banda), who wrote great epic Ramcharitmanas. Sages Agastya, Valmiki and Vyas had for years meditated in this sacred land.
In fact, it was in this region— Chitrakoot forest of Bundelkhand —where Lord Ram, Sita and Laxman spent 12 of 14 years of their exile. It is believed that Bamdev, the son of Gautam rishi, from whom Banda derives its name Bamda (later Banda) lived in this region. It is said that when Lord Ram had been living in the Chitrakoot forest during his exile he came to Bombeshwar parvat in Banda to meet Bamdev.
Another historically significant place which Bundelkhand boasts of is Khajuraho, a group of Hindu and Jain temples built between 950 and 1050 CE by the Chandela dynasty which are famous for their Nagara-style architectural symbolism and erotic sculptures. The temples, which survived the wrath of the Mughal empire and ravages of time, have now been recognized as the Unesco World Heritage site. Besides Khajurao and the Fort of Jhansi, the region has several tourist hot spots like Chitrakoot dham and water fall, the Panna tiger reserve and forts in Kalinjar and Orchha, which had witnessed the rule of several dynasties.
Courtesy: The Times of India