Bundelkhand farmer mines second 'Kohinoor' Diamond in Panna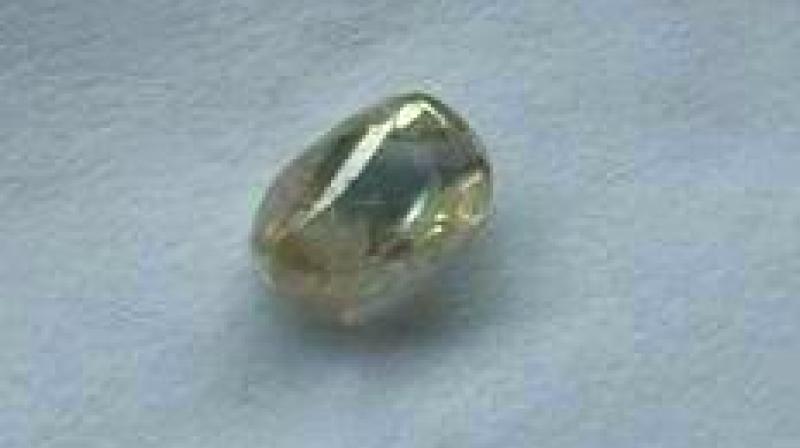 A farmer in Madhya Pradesh's backward Bundelkhand region has mined a diamond said to be "as bright as legendary Kohinoor".
Suresh Yadav, 40, found the rare gem quality diamond while digging his field in Pati Krishan Kalyanpura in Panna district,known for rich diamond reserve, in Bundelkhand region last week.
Suresh has taken lease of the land of the size of 8mx8m from the Panna district mining department at a cost of Rs 250 per year to mine precious stones.
"I have decided to take lease of mines of small size from the state government to mine diamond and other precious stones when I found agriculture not remunerative in my village owing to erratic rainfalls every monsoon.
I tried my luck this monsoon and started digging my land when the area experience heavy downpour last week. I found the piece of the sparkler at a depth of nearly 15 ft," he told Deccan Chronicle over phone on Saturday.
The uncut diamond weighed 5.82 carat and is expected to fetch around Rs 25-30 lakh in raw form. Experts said the diamond appeared as bright as the famed Kohinoor mined from Golconda region in erstwhile Andhra Pradesh during the Kakatiya dynasty's reign. Kohinoor, currently in possession of British royal family, weighs 105 carats.
"Experts assessed the diamond found by Suresh as of very high quality. It will be auctioned as per government rules," Panna district mining officer Santosh Singh said.
Courtesy: Deccan Chronicle