Patanjali will invest 500cr in Jhansi Food Park
---
Baba Ramdev's Patanjali to invest Rs 500 cr in Bundelkhand food park
---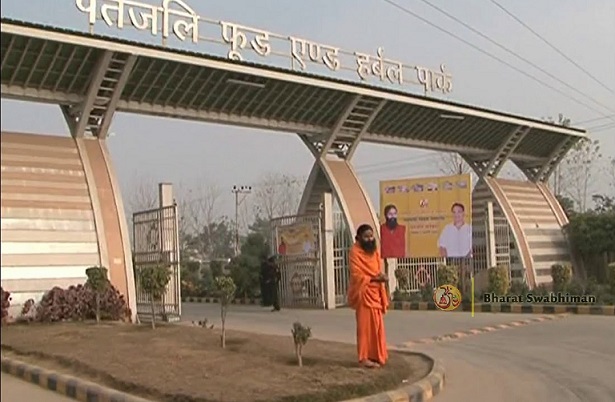 Yoga guru Baba Ramdev promoted Patanjali Group is planning to invest about Rs 500 crore in its proposed food park in Jhansi district of Bundelkhand.
Patanjali Group, which is primarily engaged in manufacturing and marketing of organic food and consumer goods, is currently working towards acquiring land for the project.
"We are concentrating on land acquisition in Jhansi district, which is the main town in Bundelkhand region of Uttar Pradesh," Patanjali Food & Herbal Park CEO Ravindra Kumar Chaudhary told Business Standard in Lucknow.

He informed the project would require 50-100 acres to set up the food park, which is proposed to be up and running by 2020. "The project would provide direct employment to about 500 people and generate thousands more in indirect job opportunities in the region."

The park would mianly be using fresh farm produce from Bundelkhand in food processing, with a view to spurring economic growth in the region, he added.

Chaudhary was in town to participate in a road show, which is a prelude to the 'World Food India 2017' being organised by the union food processing industries ministry in consort with Confederation of Indian Industry (CII) in New Delhi during 3-5 November, 2017. Union minister of state (food processing) Sadhvi Niranjan Jyoti also lauded Patanjali for its proposed project and exhorted other companies to come forward in this regard.
Courtesy: Business Standard