Rajkiya Engineering College, Banda

राजकीय इंजीनियरिंग कॉलेज, बांदा
Rajkiya Engineering College, Banda
(Affiliated to Dr. A.P.J. Abdul Kalam Technical University, U.P., Lucknow)

About The Institute
Rajkiya Engineering College, Banda was established by the Government of Uttar Pradesh in the year 2010 with three branches, Electrical Engineering, Mechanical Engineering, and Information Technology with annual intake of Sixty (60) in each branch. The college is also constituent institute of Dr A P J Abdul Kalam Technical University, Lucknow (Formerly Uttar Pradesh Technical University, Lucknow). The college has moved to its own fully residential campus located at Atarra, Banda in the month of July 2015 and all academic activities from the session 2015-16 are being carried out at its own campus. Fully residential campus of college consists of Academic Building, Workshop, Five Hostels (Boys and Girls), Residential Apartments, Student Activity Centre, College Canteen, Grocery Store and other facilities for recreation.
All necessary infrastructures as per the norms of AICTE have been developed at the college to commence studies in three branches of engineering (IT, ME and EE) w.e.f from session 2015-16. State of the art infrastructure for various offices in the college, such as, Director /Registrar /Accounts /Examination/Dean Academic/Head of the Departments/Faculty Members and other academic offices exists at the college.
Governance Director's Profile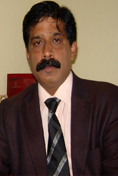 Prof. D. S. Yadav joined as First Director of Government Engineering College, Banda on 21 January 2015. Before taking this assignment, he was Pro. Vice Chancellor of Dr. A.P.J. Abdul Kalam Technical University, U.P., Lucknow during March 2013- Nov 2014. Earlier, he was at South Asian University, New Delhi, an international university established by South Asian Association for Regional Cooperation (SAARC) nations, where he was Chairperson of the Department of Computer Science at Faculty of Mathematics and Computer Science (2011-2013). Prof. Divakar Singh Yadav is Professor of Computer Science at Institute of Engineering and Technology, Lucknow.
Prof. Yadav obtained Ph.D. in Computer Science from University of Southampton, U.K under Commonwealth Scholarship & Fellowship Plan, U.K. Earlier, he obtained M.Tech in Computer Science from Indian Institute of Technology, Kharagpur and B.Tech in Computer Science from G.B. Pant University, Pantnagar. Dr. Yadav possesses more than 25 years of experience in academics/research in India and Abroad. He served as Head of the Department of Computer Science and Engineering at IET Lucknow for two terms (2002-2004,2010-2011), Head of the Training and Placement Cell of IET Lucknow (2008-2011), Asstt. Dean of Student Welfare at South Asian University (2011-2013) and Chairperson of Department of Computer Science, South Asian University (2012-2013). He was member of Academic Council of South Asian University, member of Board of Studies of Computer Science, University Admission Committee at South Asian University, New Delhi, member of BOS/RDC at APJAKTU Lucknow and other state universities. Besides serving as member of several expert committees of Dr. A.P.J. Abdul Kalam Technical University, U.P., Lucknow, AICTE, New Delhi and Govt. of Uttar Pradesh, he also served as member of Advisory Boards, Technical Program Committees and reviewer for several international conferences /workshops /journals.
Departments
1. INFORMATION TECHNOLOGY
2. ELECTRICAL ENGINEERING
3. MECHANICAL ENGINEERING
4. APPLIED SCIENCE & HUMANETIES
CONTACT US
Government Engineering College
Atarra, Banda – 210201
E-Mail : director@braecit.ac.in
Tel : +915191254301
Fax : +915191254302