Mangal turbine : Bundelkhand Farmer's ingenuity failed by State
Mangal turbine : Bundelkhand Farmer's ingenuity failed by State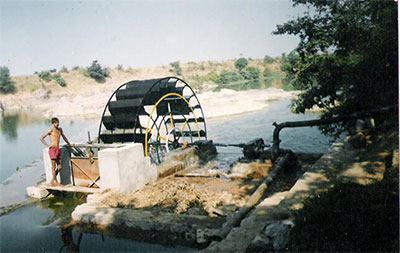 Mangal Singh is a 70-year-old farmer scientist who had received the admiration of top development officials and technocrats for his work nearly three decades ago. However, he has been left struggling since.
Singh's brainchild is called the Mangal turbine. When he first built it, his ancestral village Bhailoni Lodh in Lalitpur district (in the Bundelkhand region of Uttar Pradesh) had an unending stream of visitors, including several top officials. B.K. Saha, then chief secretary of Madhya Pradesh, said that the turbine was cost effective, ecologically benign and had promising capacity to save on electricity and diesel. Another senior official, T.P. Ojha, the former deputy director general (engineering) of the Indian Council of Agricultural Research, commended the turbine for its "great promise and possibility of lifting river water for irrigation, fisheries, forestry and drinking purposes."
A study by IIT Delhi and Vigyan Shiksha Kendra on water resources of Bundelkhand had said in 1998, "the Mangal turbine would prove a boon for fulfilling the energy needs of irrigation, agro-processing etc. in the rural sector where low water exists in the rivers/nallahs." It called the turbine "a fine example of people's inventiveness".
Sarla Gopalan, an advisor to the erstwhile Planning Commission, visited the demonstration site on March 3, 1993, and called the device "an excellent example of energy conservation" while strongly recommending its popularisation.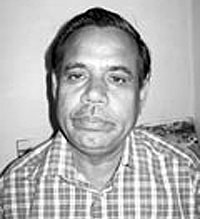 MPs have commended the work of Mangal Singh and have rooted for it. In 2013, the prestigious Hall of Fame Award of Civil Society magazine was presented to Singh by Aruna Roy for his work.
However, despite these plaudits, Singh has experienced only neglect, victimisation and harassment since, which in turn led to a spate of allegations and petitions. To settle the matter, B.K. Sinha, the secretary of rural development under the Government of India, asked B.P. Maithani, former director of the National Institute of Rural Development, to inquire into the various issues in 2010. Maithani, along with another expert, visited Singh's village and work area and studied the relevant documents, and submitted his evaluation.
This Maithani report concluded, "It is clear from the above account that sh. Mangal Singh was harassed and harmed in the process of implementation of the project…" and that "there is no case against Sh. Mangal Singh, who needs to be compensated for the losses suffered…". The report also detailed how compensatory and remedial action could be taken.
However, officials tried to implement these so shoddily that Singh has been left still struggling for justice.
When he comes to Delhi from Bundelkhand he can be seen moving from one office to another, his ageing body burdened by a bagful of files and a laptop. He has told this author several times that he has lost hope. Despite his age, he has gone to many areas where there was some hope of installing his turbine, but conditions have been adverse: he has often had to travel with poor health, often using his own dwindling resources to meet expenses.
But all is not lost – yet. Singh continues to display the potential to guide a well-formulated program of installing a large number of his turbines, which in turn can lead to a useful reduction in greenhouse gas emissions as well as costs for farmers. As both these objectives have been becoming more significant by the day for contemporary India, there is a strong case for undoing the treatment accorded him.
Singh describes his turbine thus (paraphrased for clarity): The water-wheel turbine consists of a water wheel firmly mounted on a steel shaft and supported by two bearing blocks fixed on foundation supports. The shaft is coupled with a suitable gearbox through couplings for stepping up the speed of rotation. The output shaft of the gearbox is coupled on one end with a centrifugal pump for lifting water and the other end is mounted with a suitable pulley for deriving power for operating any machine."
Singh adds that the "design of this water-wheel turbine is simple. It is available in different sizes to meet varying requirements. Operating this water-wheel turbine pump-cum-PTO [power take-off] machine is very easy as anyone can operate it by opening the wooden or steel gate valve. The machine is stopped by stopping the flow of water through the gate."
He says his invention can be "used for pumping water from rivulets and streams on which it is installed. This machine can be used in addition for cottage industries like operating flour mills, sugarcane crushing, threshing and winnowing, oil expelling, chaff cutting, etc. By linking it to a generator, it can also provide electricity."
BY: Bharat Dogra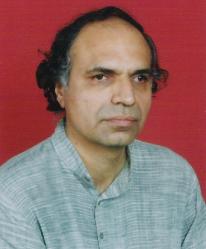 Courtesy: The Wire