(Report) Bundelkhand Unnat Bharat Abhiyan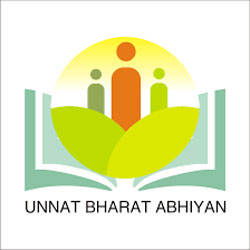 ---
Bundelkhand Unnat Bharat Abhiyan
---
Unnat Bharat Abhiyan a mega program has been initiated under Ministry HRD and agriculture at national level, In Bundelkhand chapter a regional workshop has been organized on "Natural Farming and Rural Economy in Bundelkhand" under Unnat Bharat Abhiyan, on 6 January , 2016 in IGFRI Grassland workshop was held Director IGFRI, ADG Police Mr. Mahendra Modi, Brijendra singh Secretory Lokbharti Lucknow and 25 non govt Bundelkhand (Jhansi,Banda,Mahoba,Panna,Hamirpur,Tikamgarh,Chaatrpur,Chitrakoot) non government organizations including farmers who have been committed for natural farming attended this workshop.
These following some issues discussed in workshop,
Lokbharti is the implementing agency for this program

Selected centers will be getting direct support from institutions I.e. IIT,s, ICAR, IIM,s

Strategy to be finalized to implement Unnat Bharat program in Bundelkhand

Core Team has been finalized to implement program at grassroots level

Village action plan will be finalized before next meeting

linkage of IGFRI , KVK, Agriculture dpt. and other govt. institution in this program

Series of workshop and meetings to be organised.
Program has been inaugurated with speech of Director IGFRI Mr. P.K. Ghose, he assured to all farmers and organizations to provide all kind of support from IGFRI also he has presented about the new innovation on fodder after that ADG UP Police Mr. Modi presented several low cost techniques and method on water well recharge and revival, Mr.Modi who is doing great job in field of water harvesting and management in Bundelkhand from last many years. Farmers shared their experience on current situation and problem whatever they are facing in terms of inputs, investment , profitability .
SGSS will work as coordinator among organization and nodal agencies, govt. officials and will act as secretariat.
Work will be initiated on priority basis in village action plan. Govt. dpt. KVK, scientists have been committed to provide technical support. Field task has been given to field coordinator before March.
Forma team was announced who will be working to implement the activities under the program.
*About Unnat Bharat Abhiyan- *
*Unnat Bharat Abhiyan* is inspired by the vision of transformational change in rural development processes by leveraging knowledge institutions to help build the architecture of an Inclusive India. Their mission is conceptualized as a movement to enable processes that connect institutes of higher education with local communities to address the development
challenges of rural India through participatory processes and appropriate technologies for accelerating sustainable growth. It also aims to create a virtuous cycle between the society and an inclusive university system by providing knowledge and practices for emerging professions and to upgrade the capabilities of both the public and the private sectors.
Based on area/village identification, the Unnat Bharat Cells in the Institutes will develop strategies for problem and resource mapping and developing a holistic development plan with clear inputs and measurable outcomes and time lines. The emphasis should be on working issues back from the field, including problem-definition and then evolving appropriate
technologies converging for rural development. A suggestive list, for example could include:
*Natural resource management:* water and watersheds, soil, bio-diversity.

*Economic Productivity* through appropriate technologies for sustainable agriculture and agro-processing; natural and organic farming, animal husbandry, watershed management, low cost bio-fertilizers production, natural and organic cultivation, processing of medicinal and aromatic plants, horticulture/agro-forestry.

*Entrepreneurship and Skill development* including establishing multipurpose service-cum-training centers in rural areas and encouraging value chain processes from research to productisation, establishment of Rural Technology Park. Skilling can also be a significant engagement.

*Physical Infrastructure*: rural housing, drinking water, improved sanitation, low-cost toilets, renewable energy, rural and regional plans.

*Frugal technology for rural livelihood and employment*: artisanal technology and rural industries.

*Rural electronics and IT: e-governance/ICT* enabling grass-root initiatives including development of village information network. Computerized support system and database for use by local communities in effective planning and access to technology in the areas of health, sanitation, sustainable agriculture, education, watershed management, etc.

*Social and institutional infrastructure development* such as Health, Education, Public Transport, PDS.

*Swachh Bharat Abhiyan* can be a major platform for converging technologies across sectors.

By: *Ashish Purohit*
(Shiva Gramodyog Sewa Sansthan, Jhansi)